Anna Strzelczyk, M.Sc.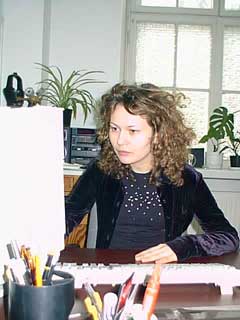 Current status: Assistant at Polish Drug Institute
Supervisor: Prof. Z. Mazurek
e-mail: Alicja@urania.il.waw.pl
tel.: +48 22 8515230
fax.: +48 22 8410652

Research topic: studies of new drugs: theoretical computer simulations and experiments; structure-activity relationship of the macromolecular structures and docking of a ligand in a binding site of biomolecular host such as a receptor or an enzyme. My research department (Theoretical Methods and Computational Laboratory) engages in computer aided drug discovery and computational chemistry.
Warsaw University of Technology
Department of Analytical Chemistry
Noakowskiego 3
00-664 Warsaw, Poland

mail: brzozka@ch.pw.edu.pl
phone: +48 22 660 5427
fax: +48 22 660 5631
www: csrg.ch.pw.edu.pl